Intuitive, 1-handed Training of Up to 3 Dogs
Train up to 3 dogs at a time (additional dog devices required; purchase separately)

21 levels of continuous and momentary stimulation and vibration and tone settings

Up to 1 mile range

Built-in BarkLimiter™ operated on the dog device

Remote operation of beacon lights on dog device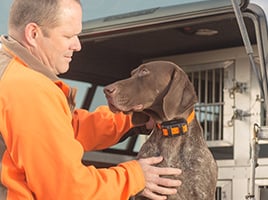 Built-in BarkLimiter
PRO 550 features a built-in BarkLimiter, activated by the dog device. BarkLimiter features Autorise technology, which automatically adjusts correction to the optimum level needed to stop unwanted barking.
Tough, Water-resistant, Long-lasting
Both the transmitter and the dog device collar are designed to withstand all the blows, bumps and sloppy conditions of training and hunting. The dog device comes with 2 sizes of removable, stainless, insulated contact points for reliable performance in wet conditions and extended comfort for the dog. The dog device is water-rated to 1 ATM (10 meters).
The PRO 550 transmitter itself is water-rated to IPX7. The transmitter and dog device both feature a long-lasting, rechargeable, lithium-ion battery. A battery life indicator on the transmitter and dog device lets you know when to recharge the system.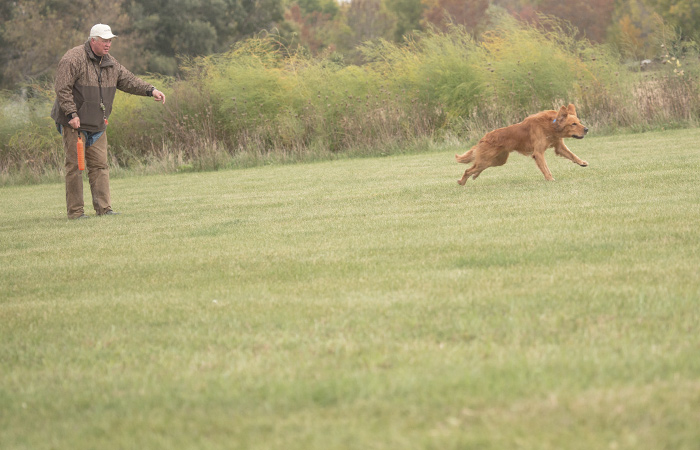 Collar Pairing
The color-coded dog selection switch on the PRO 550 handheld allows you to determine which dog is receiving correction. Pairing the dogs' collar color to the color of the selection switch helps you keep track of which dog is receiving stimulation or tone. Additional 3/4 inch polyurethane-coated accessory collars are sold separately.
1 year manufacture warranty